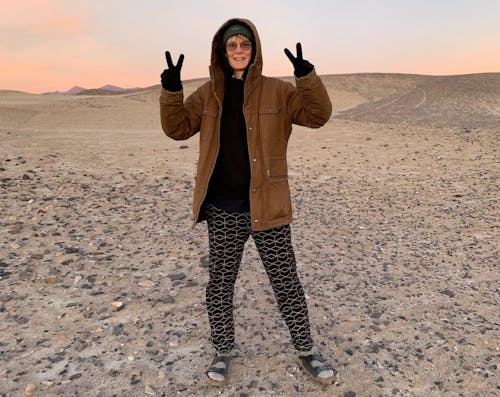 Dear Nora
Nicholas Krgovich, Zach Burba (iji)
Bootleg Theater - Bar Stage
Los Angeles
,
CA
Doors at 8pm Show at approximately 8:30pm
Dear Nora
with Nicholas Krgovich, Zach Burba (iji)
2/18/20
Bootleg Theater
$12
Songwriter Katy Davidson (they/them) has played under a handful of monikers, but Dear Nora is the one most widely recognized. Dear Nora originally started in 1999, released a handful of enigmatic, compelling albums throughout the early 2000s, and toured across the world. Throughout the years, the Dear Nora live band featured a rotating cast of band members, though oftentimes Davidson played solo. Davidson retired the band name Dear Nora in 2008 and began making music under the names Lloyd & Michael and Key Losers, then revived Dear Nora in January 2017 when Orindal Records reissued the 13-year-old album Mountain Rock on vinyl. Spurred by the momentum, Davidson decided to create the first album of new Dear Nora material in a decade, Skulls Example (2018).
Vancouver songwriter Nicholas Krgovich has been quietly creating an inimitable and rich musical universe since 2002. His vast body of work has led to collaborations with the likes of Mount Eerie, Nite Jewel, Amber Coffman (Dirty Projectors) and Dear Nora and his wildly diverse discography shows an unmistakable and deep commitment to exploring the endless possibilities of pop. Krgovich is currently working on a follow up to 2018's "OUCH", as well as a collaborative LP with Joseph Shabason (Destroyer, War on Drugs) both due in 2020.
Zach Burba, for the purposes of this bio let's call him Zacy, is a multidisciplinary artist best known for his work with left field pop groups iji, Mega Bog and 2nd generation Dear Nora. In 2019 Zacy stepped into a new realm of solo, cassette exploration with the intuitive, experimental and confusing pop album "Your Music". Recent live appearances have been popping up around the west coast under the name Zach Burba, or simply Zacy ™, and these concerts take a step back from the monotony of indie music performance by wandering from songs to improvisations, from field recordings to card tricks.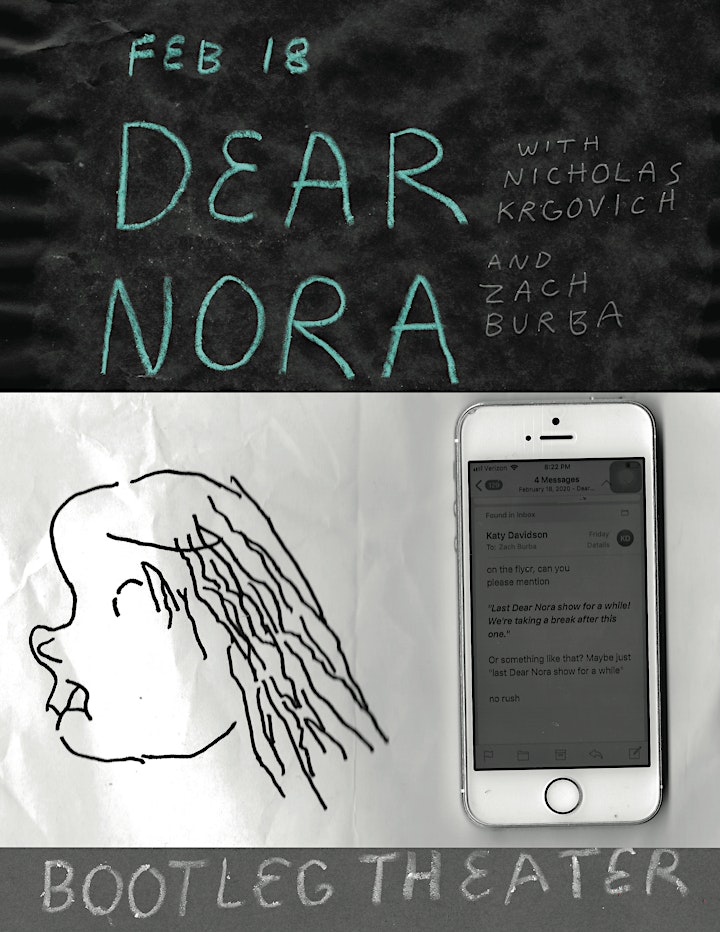 Venue Information:
Bootleg Theater - Bar Stage
2220 Beverly Blvd

Los Angeles, CA, 90057